OUR S.R.E. ISSUES
In the heart of
our CSR approach
Our CSR approach
In line with its historical values, Asept InMed is committed to the implementation of a CSR STRATEGY - Corporate Social Responsibility. The CSR allows tointegrate the stakes of sustainable development within the companies.
The CSR approach initiated by Asept InMed aims to improve its social, societal and environmental impact, both internally and externally.
The new generation of employees is looking for more than just a paycheck: they are looking for meaning in their work and want an employer who shares their values and encourages them to make a difference.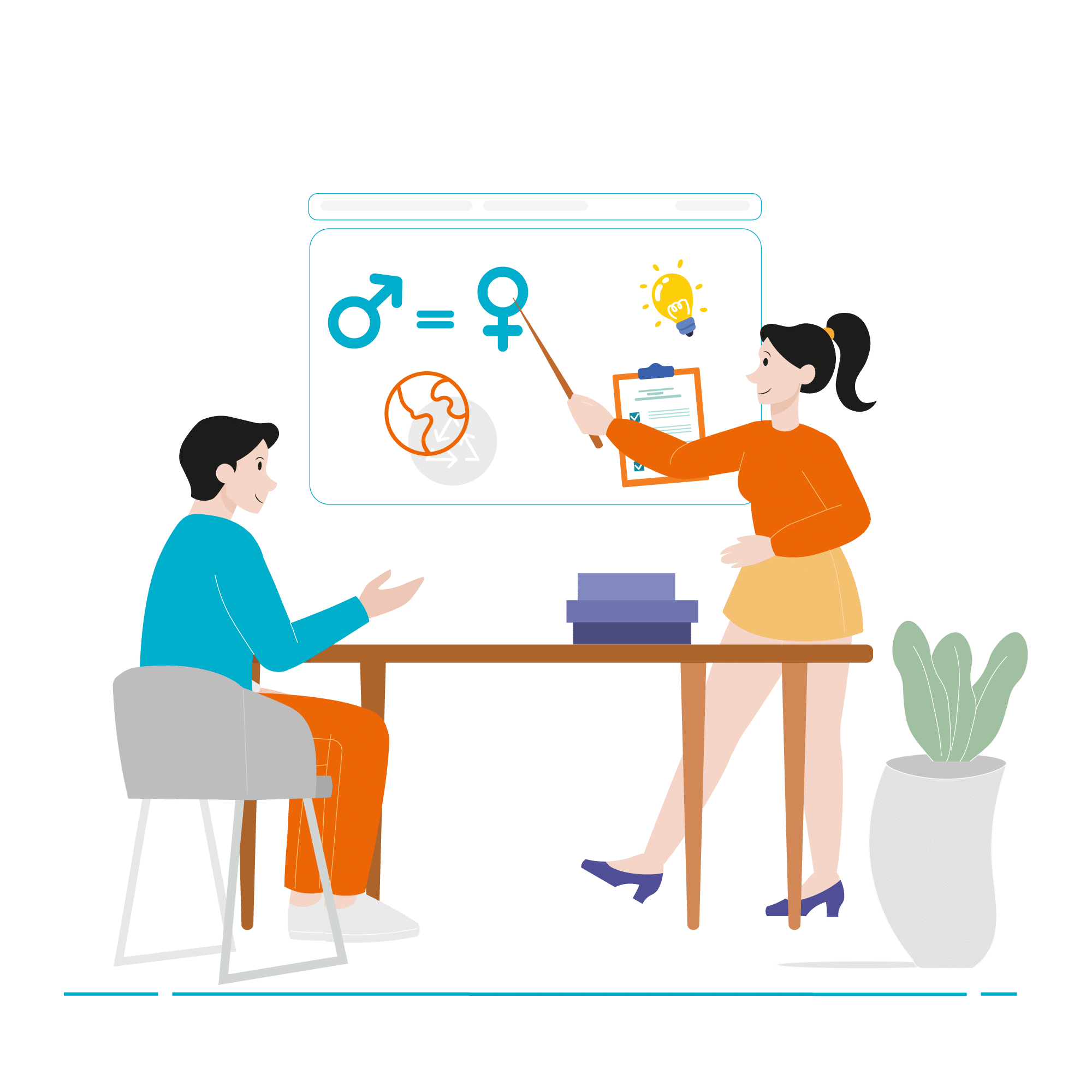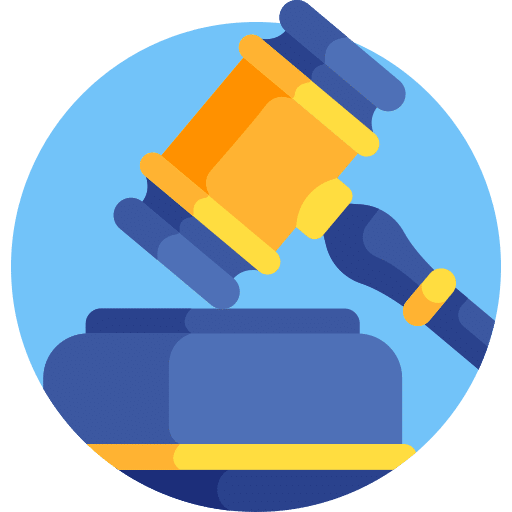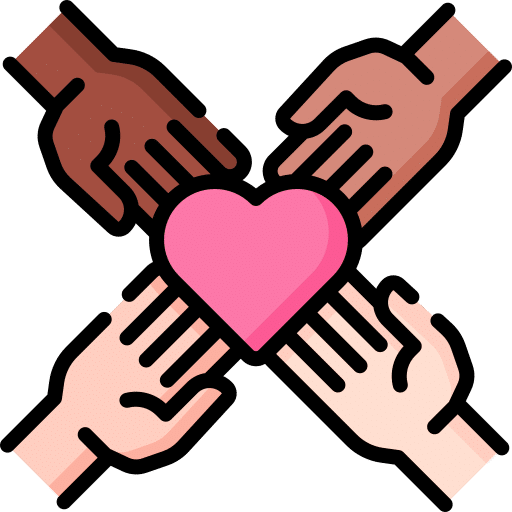 environmental responsibility
Asept InMed, a committed partner
Economic growth
The Banque de France awards Asept InMed a rating of 1+. This is the maximum rating reflecting the company's excellent financial situation, earning power and solvency.
Our ethics in stakeholder relations
Asept InMed is committed to standards of honesty, equality, integrity, respect, professionalism and compliance in its dealings with employees, customers, investors and associates.
These ethical values are shared by our partners, who have committed to respecting human rights by signing an ethical charter.
Service quality
Asept InMed assumes its role as a partner in the healthcare sector through emergency supplies and deliveries of medical devices to all healthcare institutions.
Service quality at the heart of our commitments
Orders shipped within 24/48h

Service rate

Backlog rate
Deep-rooted values at the heart of our DNA
Asept InMed, a company on a human scale, has always had the ambition of building its teams around these fundamental pillars. It is with these strong values in mind that our teams work every day, from hospital to home, to support and implement healthcare projects that demand the utmost rigor.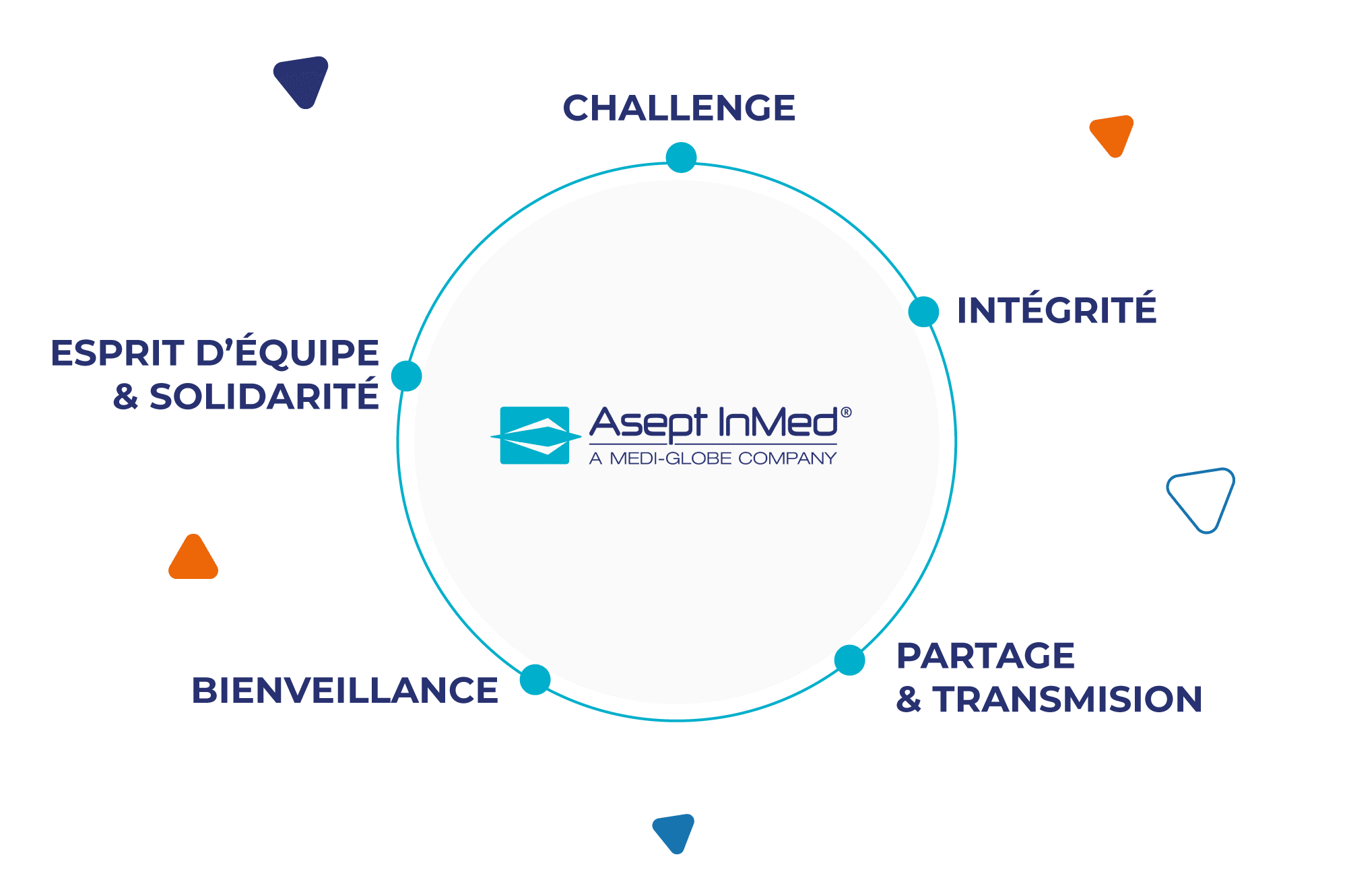 Internal regulations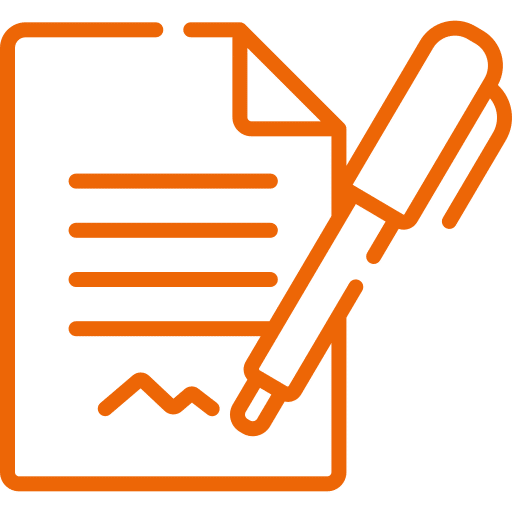 Asept InMed strives to protect its employees in terms of safety, hygiene and health at work. This means respecting the rules in force in the workplace.
Protection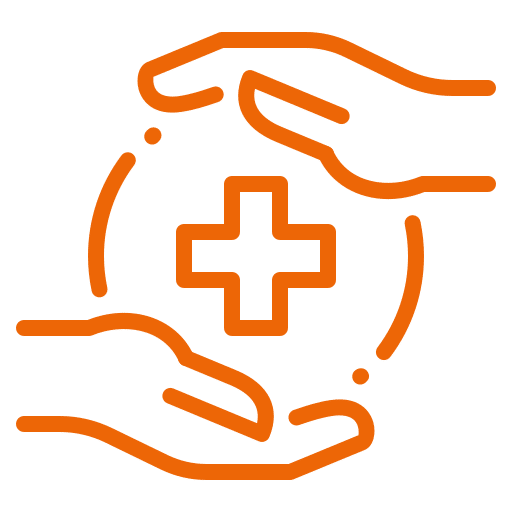 Supporting employees beyond the working environment is also a strong commitment. The company has set up mutual insurance and provident schemes to ensure that all our employees enjoy effective social protection.
Teleworking & comfort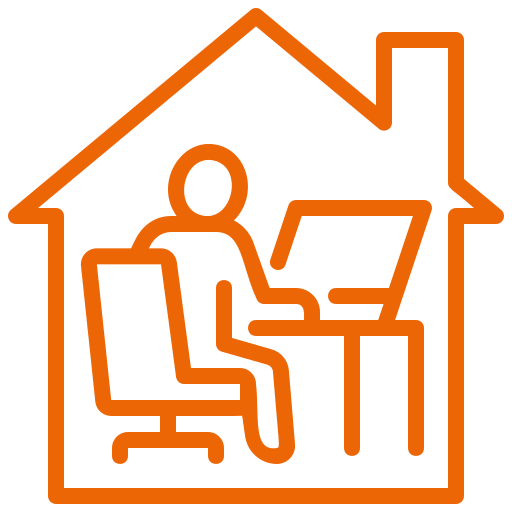 We are convinced that telecommuting is an effective way of improving employees' quality of life, well-being and health at work. A Teleworking Charter has been drawn up to specify the essential rules applicable in this area. Employee comfort remains our priority, even at home. For this reason, Asept InMed has provided its teams with equipment of the same quality as that on the premises.
For our warehouse and manufacturing teams, the DUERP has been completely revised to reduce handling-related risks.
Right to disconnect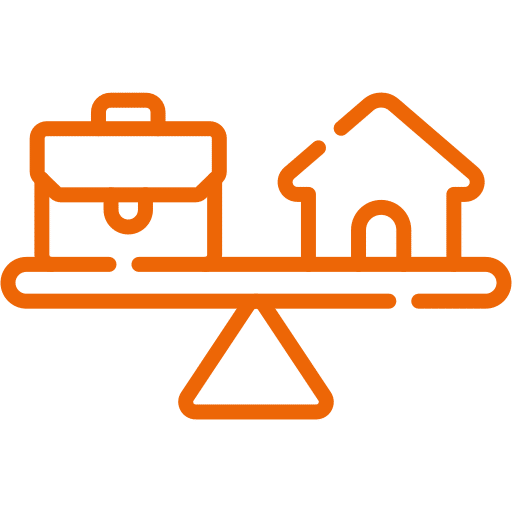 In order to guarantee the balance between professional and personal life, and daily and weekly rest periods, management, in agreement with the CSE, has worked on a Right to Disconnect Charter. It aims to prevent hyper-connection and preserve employees' health by setting fixed connection times.
Welcoming a new employee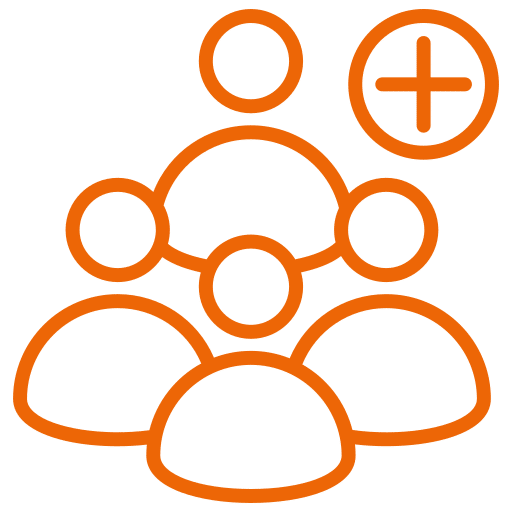 Welcoming a new employee is essential at Asept InMed. Our Human Resources team has worked around a comprehensive onboarding process, making every newcomer feel expected and integrated from day one.
Communication & TeamBuilding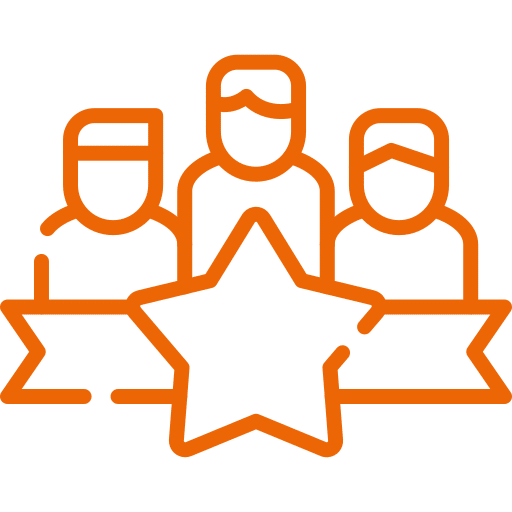 Employees who feel good are more fulfilled and perform better. That's why we have a team dedicated to internal communication, with team building as its main pillar! Our events and QWL approach are regularly posted on our Linkedin page.
Gender equality
Asept InMed is convinced that gender parity in the workplace is not just an ethical or social issue. It is also an issue of competitiveness, a real economic and strategic advantage. For many years now, Asept InMed has demonstrated its determination to pursue this policy of professional equality between men and women. A professional equality agreement was signed in 2021 with a 3-year action plan.
*The index is made up of 4 main criteria which assess inequalities between women and men in companies in the form of a score out of 100.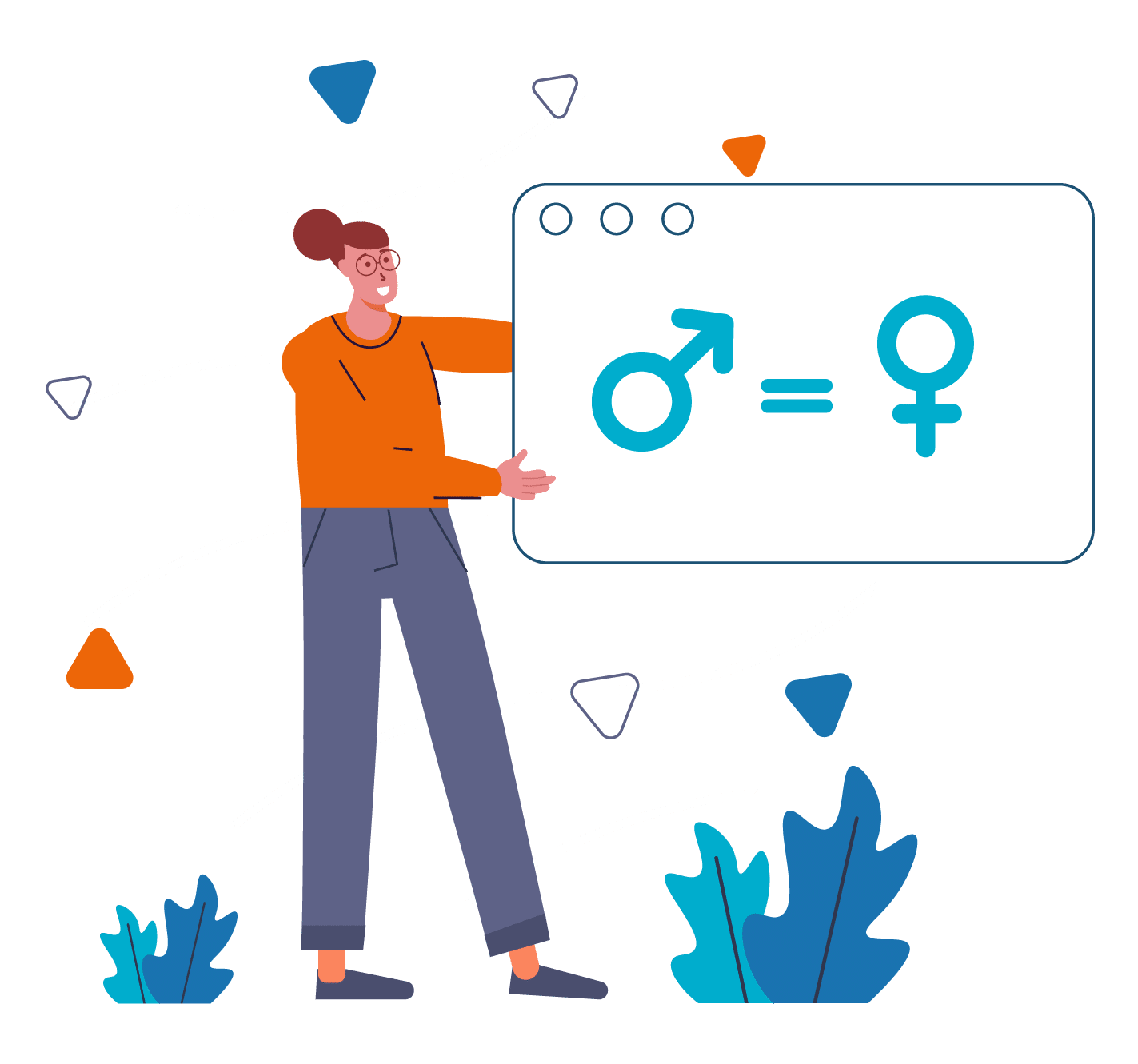 88/100 - Equality Index 2022
Preserving our environment Waste recycling
Asept InMed is committed to recycling its waste, which includes the implementation of selective sorting. For the recycling of our waste, we collaborate with PAPREC, BURBAN PALETTES and CONIBI.
We are members of ECOSYSTEM (IDU*: FR002341_05YU6A) and COREPILE (IDU*: FR002341_06LJQF) and finance the approved collection and recycling channel for professional electrical waste (WEEE Pro**), and batteries and accumulators We enable our customers to benefit from simple and free solutions to ensure the recycling of medical devices put on the market by Asept InMed.
Paper resources
Our brochures are printed on recycled paper or PEFC or FSC certified paper and with vegetable ink. They are therefore 98% biodegradable. Nevertheless, we encourage the dematerialization of our brochures. In addition, we declare each year the quantity of paper used to Citeo. The Citeo tax is a contribution to the collection, recovery and elimination of printed paper waste, to which we are not subject because of our low paper consumption.
Packaging optimization
The primary packaging has been designed to protect the products according to the specific needs of the medical devices and with a minimum waste of material. The sterility, the microbial barrier of this packaging, and the validation tests of the packaging are all tests that make it possible to verify the appropriateness of the packaging chosen.
Our partners in transportation
DB Schenker has a clear and precise environmental policy, established according to the internationally recognized ISO 14001 environmental standard. The process, which began in 2006, has enabled them to develop an Environmental Management System (EMS) based on several areas of improvement so that their activity continues to satisfy us and meet our needs while respecting the world around us.
TNT acts as a responsible company by integrating a sustainable development approach into its strategy and operational activities.
Societal dimension
Asept InMed, a company on a human scale, has always had the ambition to to build its teams around these fundamental pillars. It is with these strong values that our teams work every day, from the hospital to the home, in the accompaniment and implementation of health projects that require the greatest rigor.